BounceBack Coaching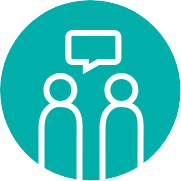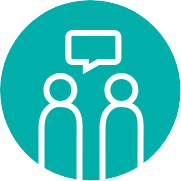 Are you eligible for BounceBack® Coaching?
In order to start with the BounceBack® Coaching program, individuals must meet the following criteria: 

CHECK YOUR ELIGIBILITY

REGISTER
Thank you for your interest in the program. BounceBack® is a skill-building program designed to help youth and adults (13+) manage symptoms of mild to moderate depression and anxiety.
Based on your response to questions the BounceBack Coaching program is not appropriate for you at this time. The following options are available for you.
The BounceBack online program with access to workbooks, interactive worksheet and videos designed to help overcome low mood and worry. You can self-refer and register at www.bouncebackonline.ca.
Additionally, the BounceBack Today Video series provides practical tips to managing mood, sleeping better, building confidence, increasing activity, problem solving and healthy living. Videos are available in English, French, Farsi, Cantonese, Mandarin, and Punjabi. The online videos are available at: www.bouncebackvideo.ca (using access code bbtodaybc).
We encourage you to visit your primary care provider to discuss other options for support. If you are experiencing a crisis, please call 9-1-1 or visit the nearest hospital emergency department. You can also connect with Crisis Services Canada at 1-833-456-4566 (in QC: 1-866-277-3553) or the KidsHelpPhone at 1-800-668-6868
*The BounceBack telephone coaching program requires a primary care provider to accept clinical responsibility for the participant during the program.
If you do not have a primary care provider (physician, nurse practitioner, psychiatrist or school counsellor) you can visit a walk-in or virtual health clinic. www.medimap.ca/Walk-In-Clinics
BounceBack Online and the BounceBack Today Videos do not require a primary care provider.